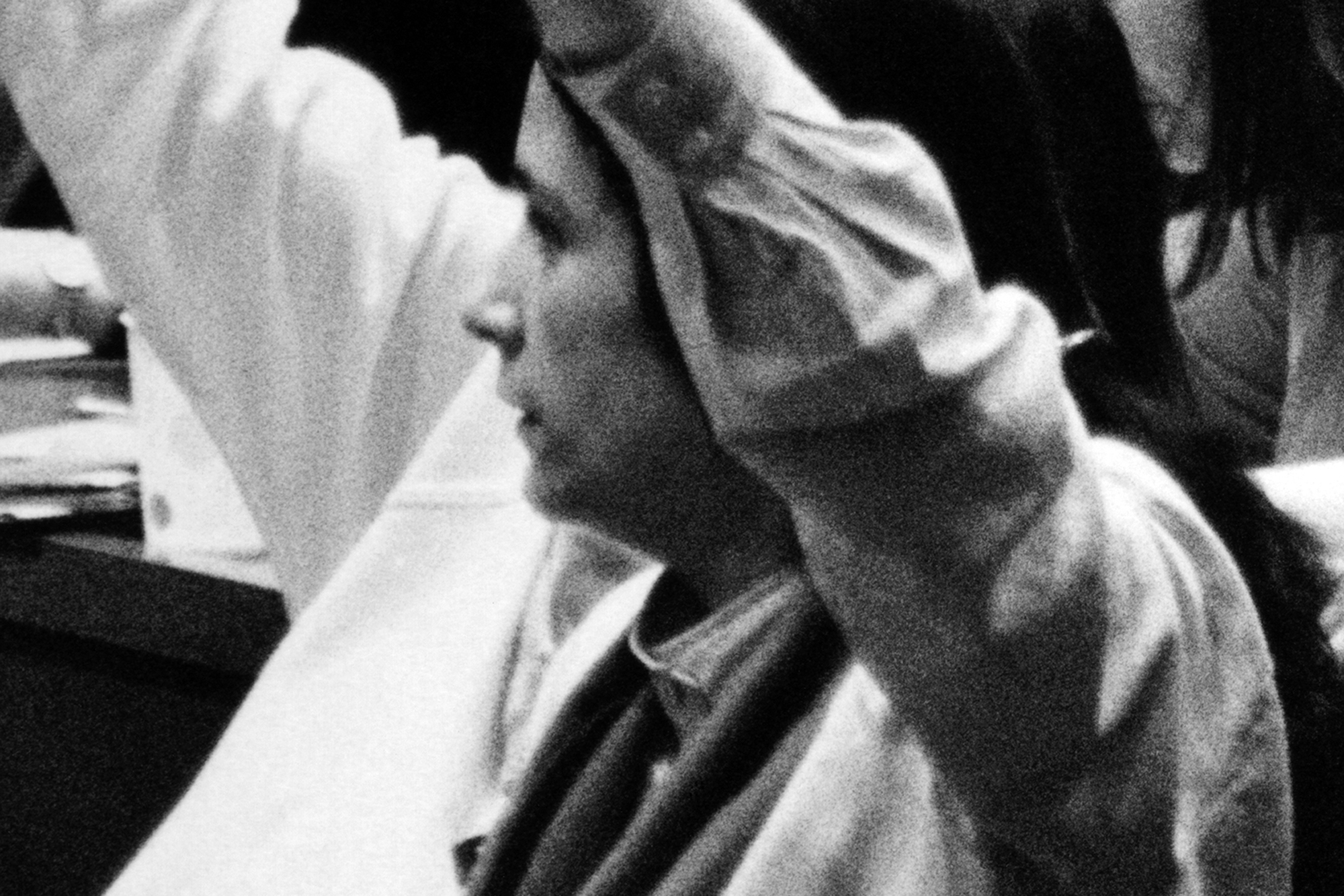 LABOR NEUNZEHN in collaboration with AVARIE is very pleased to invite you to the eighth appointment of KAMERA SERIES | experimental films and printed matter | third edition
a screening program and exhibition of moving images, video art works and artists' books in a former GDR building in Berlin, focusing on critical exchanges about contemporary image making.
KAMERA SERIES | N° 8
LUISE SCHRÖDER
21 – 24 June, 2023 | 2 – 6 pm
Tuesday, 20 June, 2023
6 pm: exhibition opening and launch of KAMERA CAHIER N° 8
[The artist is present]
Thursday, 22 June, 2023
7 pm: ARTIST TALK
WHERE:
LABOR NEUNZEHN
Kiefholzstr. 19/20
12435 BERLIN
2nd backyard | 4th floor | room 11/12
Free entry
LIMITED PLACES, register to reserve your place (free) here: EVENTBRITE
Program kamera-n°8
Updates FB event | @avarie.publishing | @laborneunzehn
#kameraseries #kameracahiers
Luise Schröder is a visual artist living and working in Germany and France. She studied Photography and Media Arts at the Academy of Visual Arts in Leipzig. In her multimedia works (photography, video, installation, performance, printed matter) she deals with the construction of history and the concept of memory and their significance for the present. She is interested in how cultures of remembrance and commemoration are influenced and formed by political agendas, media and image production and how this affects identities and communities. She does not regard the past as a self-contained whole, but as something permanently open in direct relation to the present.
Luise Schröder has presented works and projects internationally in various solo and group exhibitions, as well as film festivals, including Rencontres Internationales Paris/Berlin, Kunsthalle Baden-Baden, 7th Berlin Biennale for Contemporary Art, Kunstraum Kreuzberg/Bethanien, Berlin, Musée Carnavalet, Paris, Alternative Film/Video Festival, Belgrade and Kassel Dok – Documentary/Video/Art. She received the C/O Talents Award, the SpallArt Preis Salzburg and the photography grant Regards du Grand Paris #4. She was a resident at Villa Aurora in Los Angeles and at the Cité Internationale des Arts in Paris. She is also a member of the women artist collective: THE CROWN PROJECT and she is currently working on her publication, Strömungen in Bewegung.
For KAMERA SERIES, Luise Schröder is presenting for the first time in Berlin her work La Barricade – Existing as a promise | a documentary and conceptual artistic project that explores the pictorial and photographic myth of barricades in Paris and France over the centuries. The installation deals also with the role of the barricade as a revolutionary and architectural object, as well as the role of the collective and its social interactions in times of building a barricade.
www.luiseschroeder.org | @luiseschroeder.artist
////////////
KAMERA is a series curated by
LABOR NEUNZEHN is an artist-run project engaged in a cross-disciplinary discourse on time-based-art that involves expanded cinema, modern music, publishing, and the critical reflection in media art.
AVARIE| a Paris-Berlin based independent publisher, specializing in contemporary art books and exploring the relationship between texts and images, body and space.
KAMERA is kindly supported by Dezentrale Kulturarbeit Berlin-Treptow.
© img by Luise Schröder