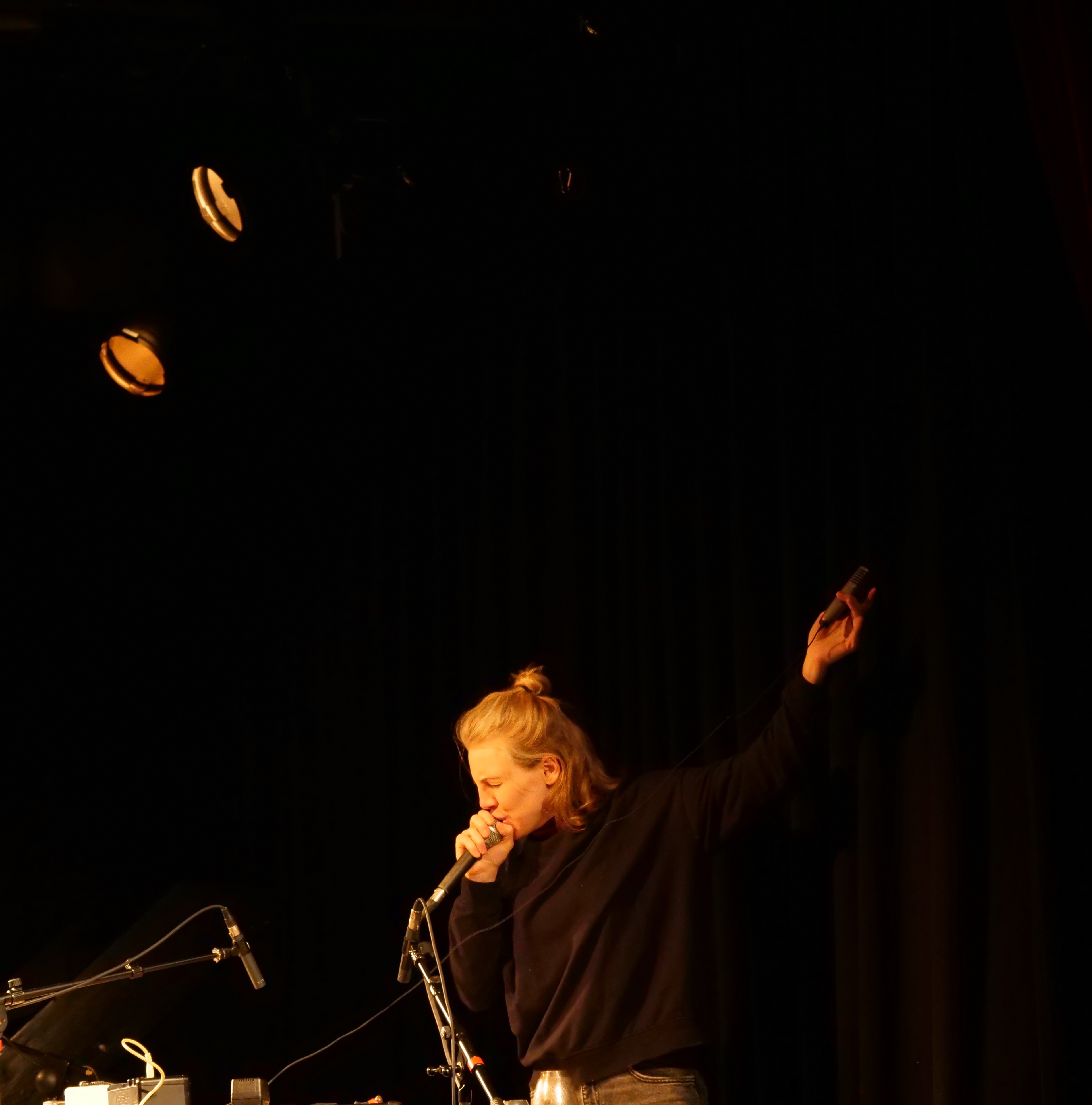 Labor Neunzehn is pleased to invite you to the first event of this year's Cluster Series. In addition to the exhibition and workshop that will take place at our space, we are pleased to consolidate our collaboration with KM28 by combining six concerts and six experimental film screenings between 14 June and 6 December. Stay tuned!
Wednesday, June 14, 2023
Cluster #25 Experimental Films and Concert w/ Marina Poleukhina
20:00 DOORS 20:30 EVENT STARTS
Location: KM28 (www.km28.de)
Karl-Marx Str. 28, Berlin
INM-FIELD NOTES: https://www.field-notes.berlin/de/programm/197530/cluster-25-w-marina-poleukhina-concert-and-screening-curated-by-labor-neunzehn
FACEBOOK: https://www.facebook.com/events/118415134603117
Programme:
A. Film Screening Programme
LA VACHE QUI RUMINE
by Georges REY
1969 / b&w / silent / 3′ 00
PORTRAIT
by Georges REY
1973 / b&w / silent  / 3′ 00
TRYPPS #7 (BADLANDS)
by Ben RUSSELL
2010 / color / sound / 10′ 00
A MONTH OF SINGLE FRAMES
by Lynne SACHS
2019 /  color / sound /  14′ 00
Film courtesy of Light Cone
Curated by Valentina Besegher Scotti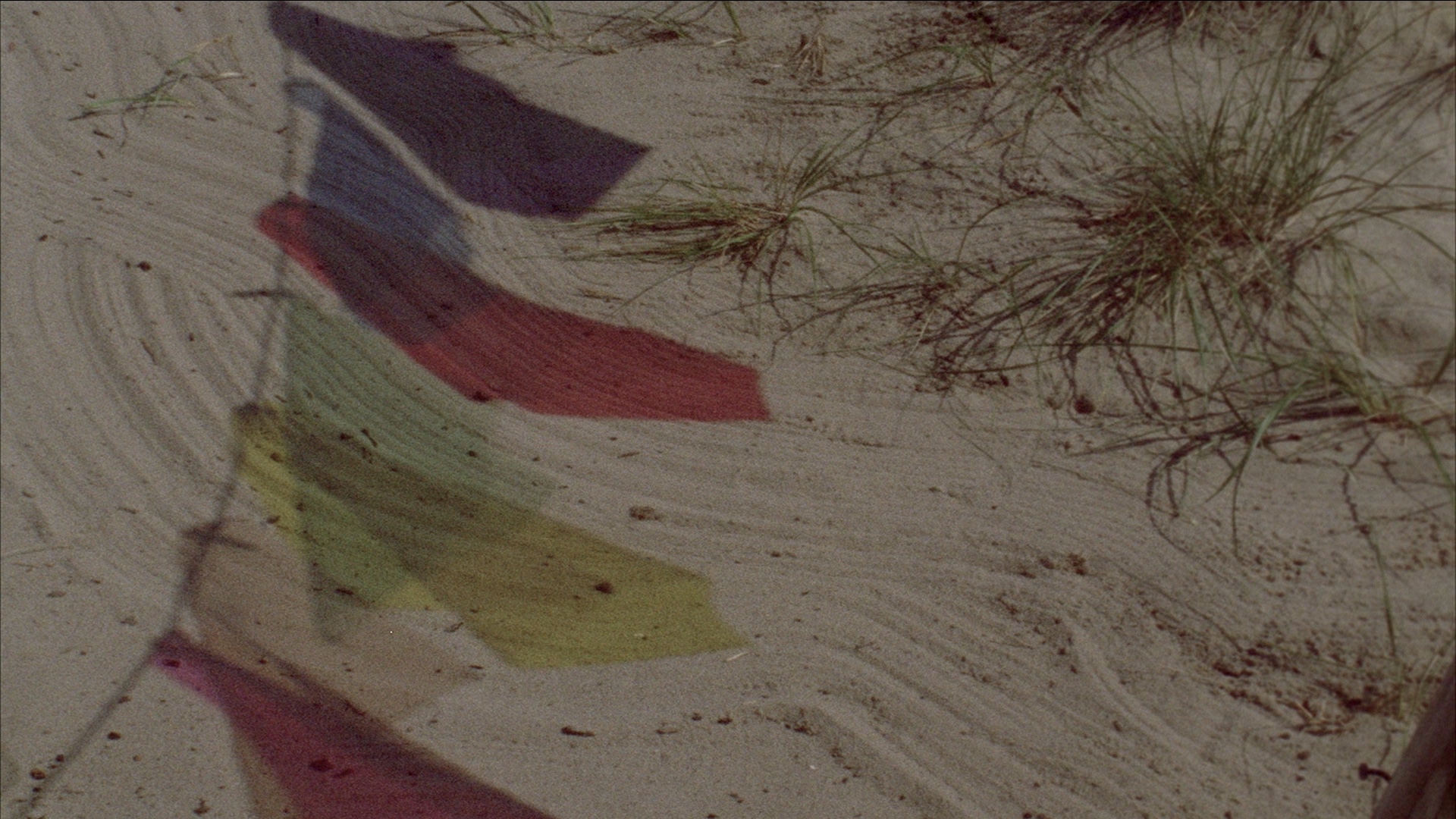 still img from "A Month of Single Frames" © Lynne Sachs
B. Concert / Performance
One pulsating surface (2023).
Solo performance for expressive objects by Marina Poleukhina.
One pulsating surface is a solo performance for expressive objects, where each object communicates, moves and transforms in relation to a musical gesture. It is the energy, which as gesture and sound shapes the instrument. Together they become weightless, yet tangible, full of sensibility. It is a sculpture, which you observe and to which you listen. And while it is happening, the moment of intimacy unexpectedly finds you and connects with you from the inside.
Marina Poleukhina is composer and improviser.
The focus of her artistical attention lies in an interdisciplinary work. Her music unite a creation of a world that goes beyond only sounds. It connects movement, light, video projections on unusual surfaces, manipulation of ordinary devices that make them become instruments, objects that create their own space. This evolves into new and unexplored acoustical situations of an intense complexity. A territory made of crossroads of genres. 
Her music is played on festivals: Ultima (Oslo), Wien Modern (Vienna), Path Festival (Verona), MATA (New York) and others. She works with ensembles such as Nadar, MCME, Nostri Temporis,Looptail, Zwerm, Platypus, Airborne Extended, Curious chamber; with musicians such as Jennifer Torrence, Alexander Chernyshkov, Alessandro Baticci, Stefan Voglsinger, Tomomi Adachi, Vladimir Gorlinsky, Didi Kern, Franz Hautzinger, Kirill Shirokov; with choreographers such as Johanna Nielsen, Paul Wenninger, Agnes Schneidewind. 
She works and walks in Vienna.
Cluster is a new-music series devoted to the investigation of sound and notation, which provides musicians and composers with an exchange area in Berlin, at the crossroad of compositional and performance practices.
Labor Neunzehn is an artist-run project engaged in a cross-disciplinary discourse on time-based-art that involves expanded cinema, modern music, publishing, and the critical reflection in media art, with a specific focus on the migration of these languages between the online and offline domains. As an independent curatorial platform and a non-profit initiative for the production of research projects, exhibitions, performances, workshops, we are committed to the presentation of collaborative outcomes and hybrid formats.
This concert for Cluster Series is generously supported by inm Berlin e.V and the Senatsverwaltung für Kultur und Europa