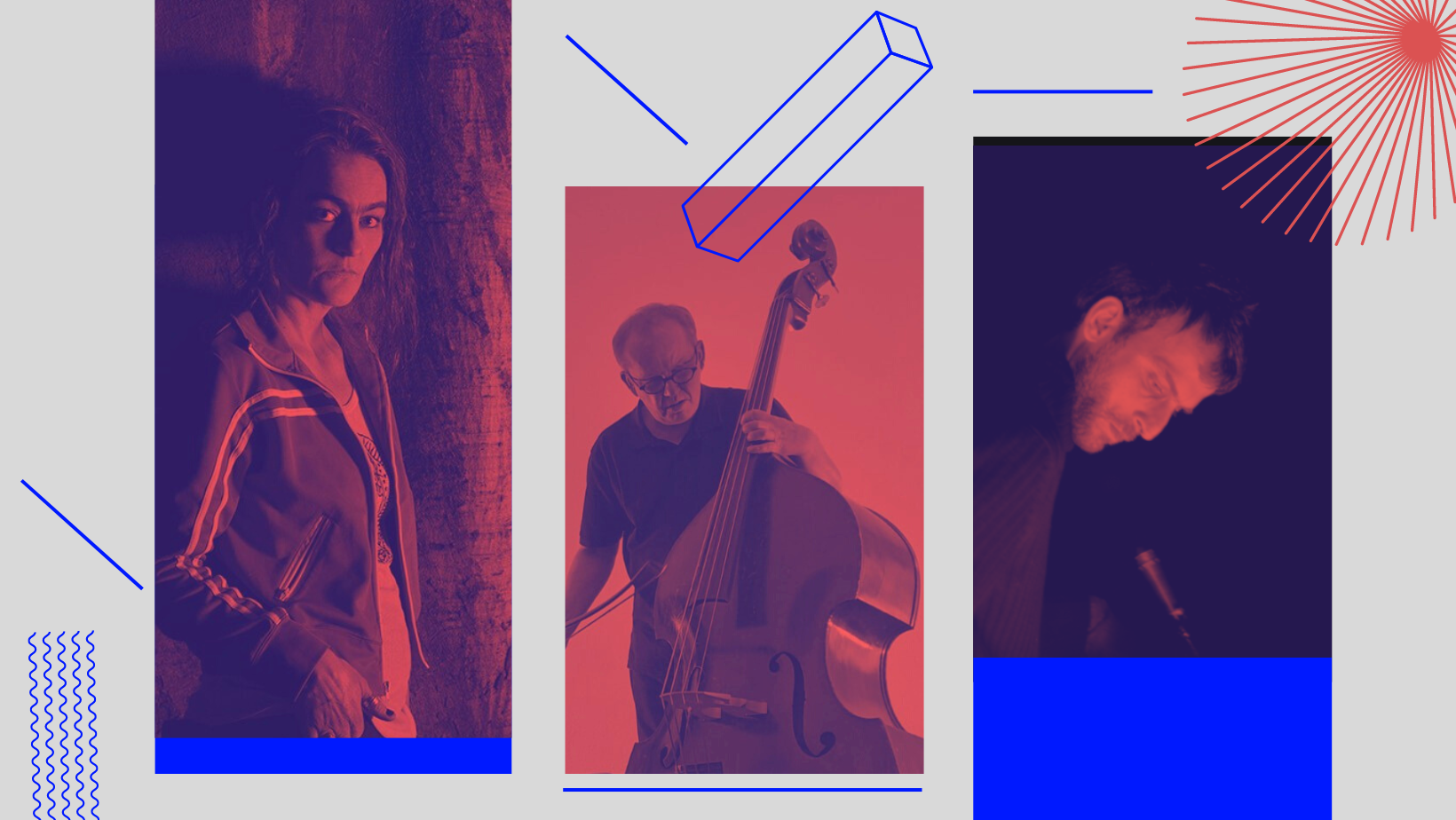 Wednesday, December 14, 2022
Cluster #24 concert w/ Angélica Castelló, Valerio Tricoli + Werner Dafeldecker
19:30 DOORS 20:30 CONCERT
Location: KM28 (www.km28.de)
Karl-Marx Str. 28, Berlin
INM-FIELD NOTES: www.field-notes.berlin/en/programm/162002/cluster-24
FACEBOOK: www.facebook.com/events/899921577668611
Programm:
First Set:
Wind Diaries  / Angélica Castelló
Wind Diaries is a series of sound landscapes and sculptures made of wind… but as well breath, expiration, inspiration and the different colours of noise and static noises … and breeze, storms and tempests … Wind Diaries are stories of the exceptional movements and travelings of air.
For Paetzold, recorders, tapes, radios, objets.
Second Set:
Der Krater / Valerio Tricoli + Werner Dafeldecker
Werner Dafeldecker and Valario Tricoli will première Der Krater, an improvisation for double bass, tape machine and sampler, based on the album of the same name published this year for Room40.
Der Krater deals with the transformation of solitary sound materials by means of symmetry and repetition, and with the constant transformation between acoustic and electronic abstractions, between formality and chaos.
In the tonal architecture created by means of tape loops of varying lengths and analogue live sampling, individual sound events become the backbones of the formal structure of the piece.
The duplication of the double bass through the Revox tape machine results in long orchestral movements, in dark soundscapes reminiscent of musique concrete that could evoke in the listeners images of otherworldly and chthonic places.
For: Revox tape + double bass
ABOUT ARTISTS:
Angélica Castelló
Composer, Sound Artist
Using field recordings, radio and cassette devices together with the extravagant sounds of the paetzold recorder, composer and sound artist Angelica Castelló journeys through the enigmatic land of lost memories, death and traumatic encounters, fragility, dreamworld and the subconscious. Born in Mexico City, Castelló studied classical recorder and composition in Mexico, Canada, Holland and Austria where she currently lives and works.
She Performs continuously solo or in cooperations everywhere between Mexico City and Vienna. Numerous compositions for orchestra, ensembles, fixed media, radio works as well as installations that operate at the interface of music, performance and visual arts. Several releases on labels like Interstellar records, Mikroton recordings, Monotype records, Mosz a.o.
castello.klingt.org
Valerio Tricoli (Palermo, Italy, 1977) is a composer and performer of electro-acoustic music.
Since the mid '00 is main instruments for live presentations is the Revox B77 reel-to-reel tape recorder, used as a completely analogue / ergonomic device for live sampling and real-time transformation / editing / mixing of pre-recorded (field or studio recordings) and made-on-the-spot sound sources, the latter usually being vocalizations (including speech and singing), small acoustic and electronic instruments, objects, the amplified sound of the room itself in which the concert takes place and – in the case of group sets – whatever is produced by the fellow musicians.
On a formal level his sets focus on the impromptu creation of a narrative which takes into account the multiple relations intervening between reality, virtuality and memory during the acoustic event: sounds are always hovering between the "here and now" of the concert situation and the shady domain of memory – distant but at the same time present like in a deja-vu experience. Privileging fracture over continuity and by the use of a dynamic range that could often jump suddenly from near-silence to extreme blasts of sounds, an almost tactile feeling of brooding tension is often attained.
His electro-acoustic studio compositions, documented on few records, are aligned to the tradition of Musique Concrète and explore themes of the internal – represented both by the psychological and the physical – and of the occult, which together with the large use of spoken text makes them often deeply existential works, self- investigations of the psychological, emotional and irrational horror within.
Over the years Valerio has been active in some long-term collaboration with other musicians, composers, choreographers and multimedia artists. He is a founding member of the italian avant-rock group 3/4HadBeenEliminated and has been working extensively with Thomas Ankersmit, Antoine Chessex, Werner Dafeldecker, Anthony Pateras, Hanno Leichmann.
https://ra.co/dj/valeriotricoli/biography
Werner Dafeldecker was born in Vienna in 1964 and studied the double bass which he plays with passion. As a musician, composer and sound artist he takes advantage of the manifold possibilities offered by electro-acoustics. His musical projects are often inspired and deduced by outside influences such as architecture, science, photography and film – partially resulting in the creation of graphical scores for various ensembles and instrumental performers. Werner also focuses on site specific projects, field recording and opposing natural and environmental sounds with synthetic variants. He has built up an extensive sound archive and created several electroacoustic pieces for radio and film.
Around ninety sound-recordings are documenting his artistic framework.
He held lectures and workshops presenting his work i.a. at University Bellas Artes-Madrid, Hochschule für Gestaltung-Karlsruhe, RMIT University-Melbourne and Edith Cowan University-Perth.
www.dafeldecker.net
Cluster is a new-music series devoted to the investigation of sound and notation, which provides musicians and composers with an exchange area in Berlin, at the crossroad of compositional and performance practices.
Labor Neunzehn is an artist-run project engaged in a cross-disciplinary discourse on time-based-art that involves expanded cinema, modern music, publishing, and the critical reflection in media art, with a specific focus on the migration of these languages between the online and offline domains. As an independent curatorial platform and a non-profit initiative for the production of research projects, exhibitions, performances, workshops, we are committed to the presentation of collaborative outcomes and hybrid formats.
This concert for Cluster Series is generously supported by inm Berlin e.V