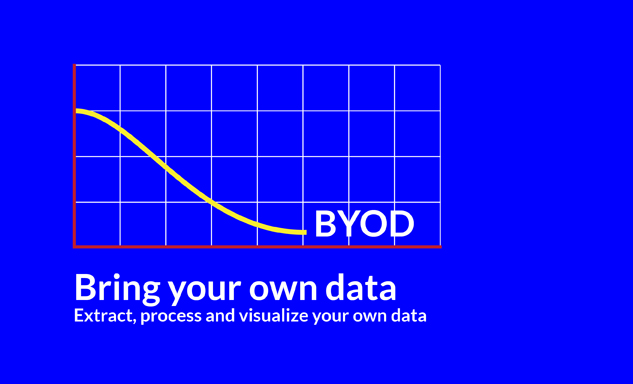 Labor Neunzehn and Shaketheshape present:

BYOD – Bring Your Own Data
Extract, process and visualize your own data
29.30.31 January – 2016
Data is everywhere. People produce data. Objects produce data. The age of the quantified self is upon us and every aspect of our daily lives can be tracked and turned into information. We spread breadcrumbs of data in every moment of our connected lives. Understanding our trails is increasingly important in today's surveillance society. In this workshop you'll learn how to access information from the likes of your social networks, devices, apps and browsers. Using the data pipeline you will extract, refine, analyse and visualise your data using cutting edge technologies.
This data visualization workshop is a part of Transmediale Vorspiel 2016 Programme
More info soon. Stay tuned!