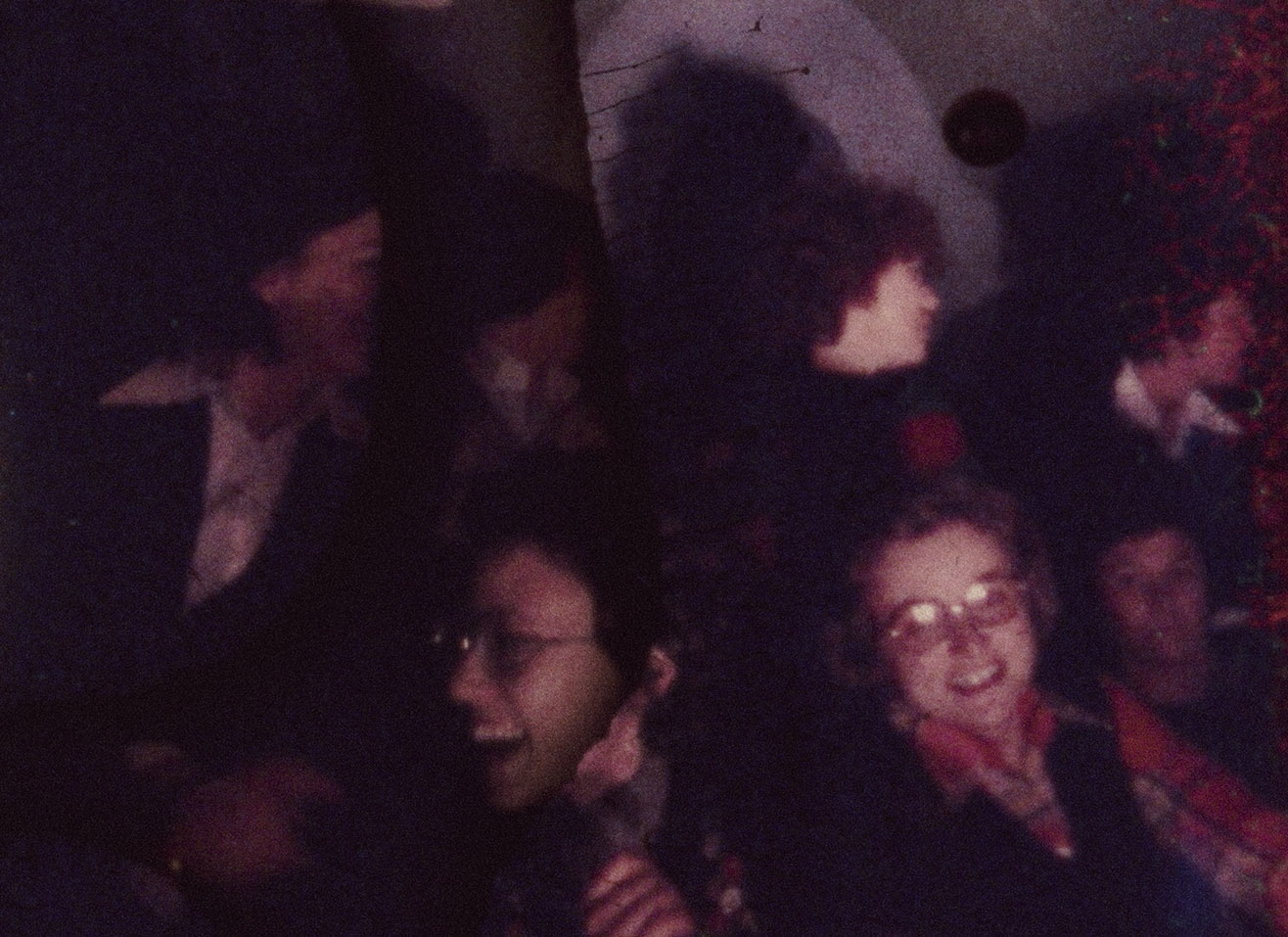 KAMERA SERIES | experimental films and printed matter
https://kamera-series.com/
KAMERA is a screening program and exhibition of avant-garde films, video art works and artists' books in a former GDR building in Berlin, focusing on critical exchanges about contemporary image.
KAMERA cahier is an artists' booklet to be published in a special edition issue for each event.
KAMERA N° 4
MARIA IORIO | RAPHAËL CUOMO
18 – 22 February
Sunday closed. 2 – 6 pm
soft opening and book launch of KAMERA CAHIER N° 4
Thursday, 17 February, 2 – 6 pm
WHERE:
LABOR NEUNZEHN
Kiefholzstr. 19/20
12435 Berlin
2nd backyard | 4th floor | room 11/12
Free entry
Visits to the exhibition are mandatory by registering on LINK EVENTBRITE
2G+ and FFP2 mask event*
Updates on Instagram @avarie.publishing | @laborneunzehn
#kameraseries #kameracahiers
MARIA IORIO and RAPHAËL CUOMO are an artist duo based in Geneva and Berlin. Favouring a collaborative praxis and long-term research, Iorio | Cuomo's recent projects engage with past and present global mobilities and unfold the intertwined histories shaped by those movements of life, (post)colonial encounters, migrating forms and sounds. Investigating the conditions under which dominant historical narratives are produced and can be challenged, their hybrid cinematic forms manifest unheard voices, disregarding collective experiences, resistant subjectivities. New knowledges come to light, shared through a performative archival practice, translation processes and the aesthetical and political dimensions of listening. Their work integrates a curatorial approach and revisits the expanded field of moving image practices and "minorcinemas"—experimental, amateur, feminist, decolonial.
Iorio/Cuomo have presented their work internationally in various exhibitions, curated programmes and film festivals, including How To Find Meaning In Dead Time (SAVVY Contemporary, Berlin); Cronache di quel tempo (Istituto Svizzero, Palermo); Documenta 14 Public Program (Athens); If Not For That Wall (CiC, Cairo); Quadriennale 16 (Rome); Logica del passaggio (Querini Stampalia, Venice); Twisted Realism (Argos, Brussels); Chewing the Scenery (54th Venice Biennale); Der Standpunkt der Aufnahme (Arsenal, Berlin);T he Maghreb Connection (Townhouse Gallery, Cairo), as well as Alternative Film/Video (Belgrade); FID Marseille; Ji.hlava IDFF; Visions du réel – where their last film Chronicles of that time was awarded the Special Jury Award (national competition) in April 2021.
www.parallelhistories.org
KAMERA is a series curated by
LABOR NEUNZEHN is an artist-run project engaged in a cross-disciplinary discourse on time-based-art that involves
expanded cinema, modern music, publishing, and the critical reflection in media art.
https://www.laborneunzehn.org/
AVARIE | a Paris-Berlin based independent publisher, specializing in contemporary art books and exploring the
relationship between texts and images, body and space.
http://www.avarie-publishing.com
KAMERA is kindly supported by Dezentrale Kulturarbeit Berlin-Treptow.
© Maria Iorio | Raphaël Cuomo – Undead Voices, 2019-2021 –
* People who have received a "booster" vaccination as well as people who have recovered from Covid-19 (for no longer than 3 months) and have already received two vaccinations are exempt from the requirement to provide a negative test result.