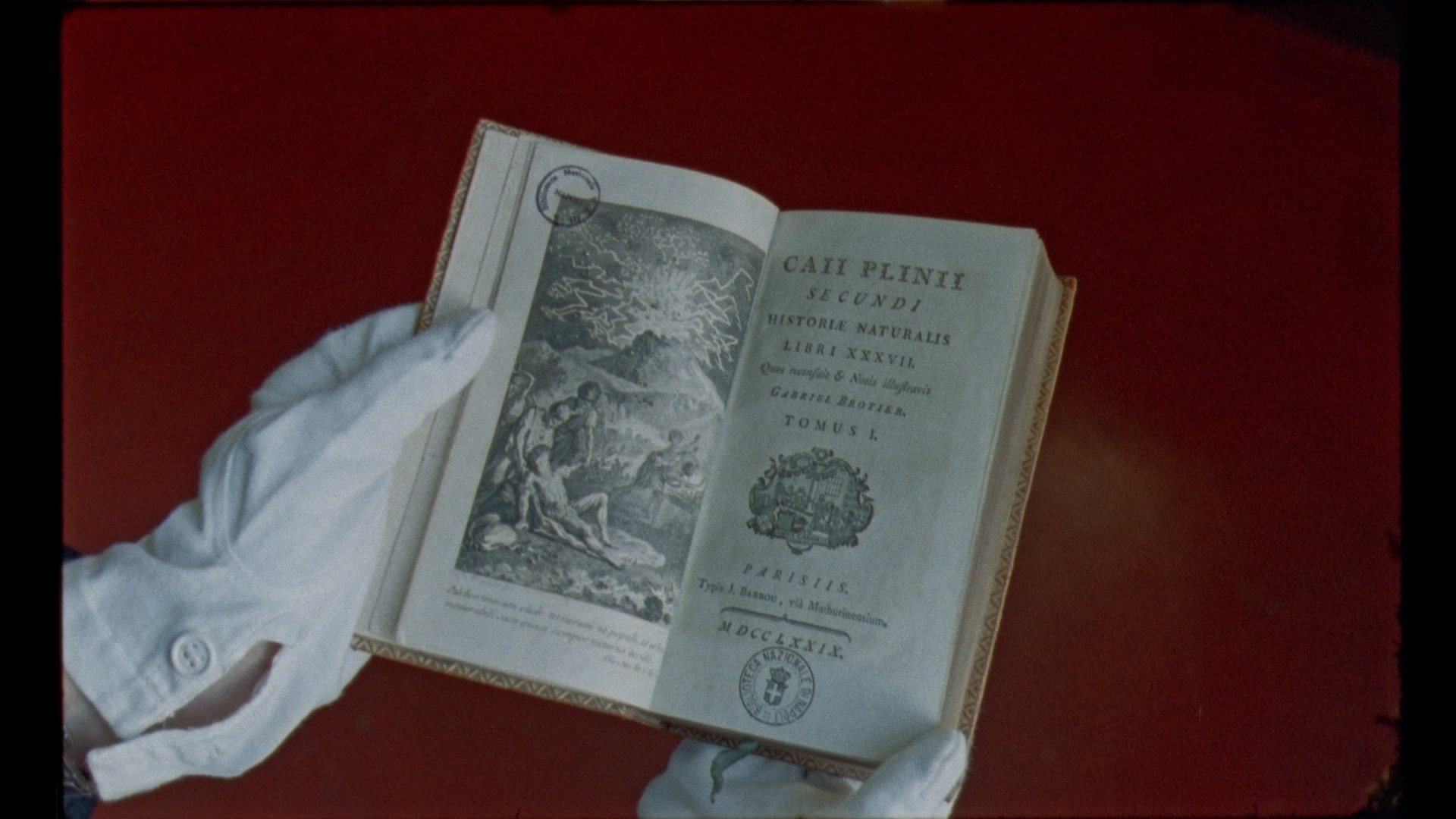 LABOR NEUNZEHN and AVARIE  are pleased to invite you to the second KAMERA exhibition and publication featuring works by Pauline Julier.
KAMERA SERIES | experimental films and printed matter
https://kamera-series.com
KAMERA is a new screening program and exhibition of avant-garde films, video art works and artists' books in a former GDR building in Berlin.
Four appointments of four intensive days each featuring four international artists through December 2021 and focusing on critical exchanges about contemporary image making.
KAMERA cahier is an artists' booklet to be published in a special edition issue for each event.
KAMERA N° 2
PAULINE JULIER
21 October – 24 October 2021
2 – 6 pm
Exhibition opening and book launch on Wednesday 20 October, from 6 to 9 pm.
The artist is present.
WHERE:
LABOR NEUNZEHN
Kiefholzstr.19/20
12435 Berlin
please register here:
https://bit.ly/3FzdYBM*
and follow us to stay updated
https://www.instagram.com/labor_neunzehn/
#kameraseries #kameracahier
ABOUT ARTIST
Pauline Julier is an artist and filmmaker. She explores the links that humans create with their environment through stories, rituals, knowledge and images. Her films and installations are composed of elements of diverse origins (documentary, theoretical, fictional) to restitute the complexity of our relationship to the world.
"How do we transmit culture from one generation to the next ? How can we orient ourselves in time and space ? It is never an easy task. Especially for those who used to call themselves "Moderns" or "post-moderns", because they always have an uneasy relation with tradition and inheritance. Are they not supposed to break away with tradition, so as to free themselves from the weight of the past ? But free for what ? Pauline Julier stages how every generation has to raise such a question anew." Bruno Latour, Reset Modernity! Exhibition in ZKM Karlsruhe, 2016
Her installations and films have been screened in contemporary art centers, institutions and festivals around the world, including the Center Pompidou (Paris), Loop (Barcelona), Visions du Réel (Nyon), Tokyo Wonder Site (Tokyo), Museum of Modern Art in Tanzania, Geneva Art Center, Palazzo Grassi (Venice), New York, Madrid, Berlin, Zagreb, Cinémathèque de Toronto and the Pera Museum in Istanbul. Julier had a solo exhibition at the Centre Culturel Suisse in Paris (CCS) in 2017. She completed a year-long residency in Rome last year at the Istituto Svizzero, and her film "Naturales Historiae" was just been shown online on Vdrome.org and she is the associate artist at the Grand Théâtre Geneva next season. Her new film, "Way Beyond", premiered in competition at Visions du Reel Festival and will be in theatres in Switzerland in Winter 2021. She is preparing an installation for the Insitute of Contemporary Art in Villeurbanne (FR- february 2022) and she just received the Swiss Art Award 2021 in Basel.
KAMERA is a series curated by
AVARIE | a Paris-Berlin based independent publisher, specializing in contemporary art books and exploring the relationship between texts and images, body and space.
https://avariepublishing.cargo.site/
Labor Neunzehn is an artist-run project engaged in a cross-disciplinary discourse on time-based-art that involves expanded cinema, modern music, publishing, and the critical reflection in media art.
https://www.laborneunzehn.org/
This event is kindly supported by Dezentrale Kulturarbeit Berlin-Treptow.

[* Hygienic Measures: The general distancing rules are to be maintained in all buildings. Guests and staff are requested to sanitise their hands before entering the buildings. Throughout the building, all persons over the age of 6 are required to wear a medical mask.
Admission: A negative antigen test, a proof of vaccination or of recovery will be required at the entrance. Upon admission, the contact details of the visitors will be recorded via eventbrite or manually via a handout. After the 14-day retention period, the contact data will be deleted or destroyed.
Accessibility: Our venue is located on the fourth floor but is wheelchair accessible by lift. ]
ph © Pauline Julier