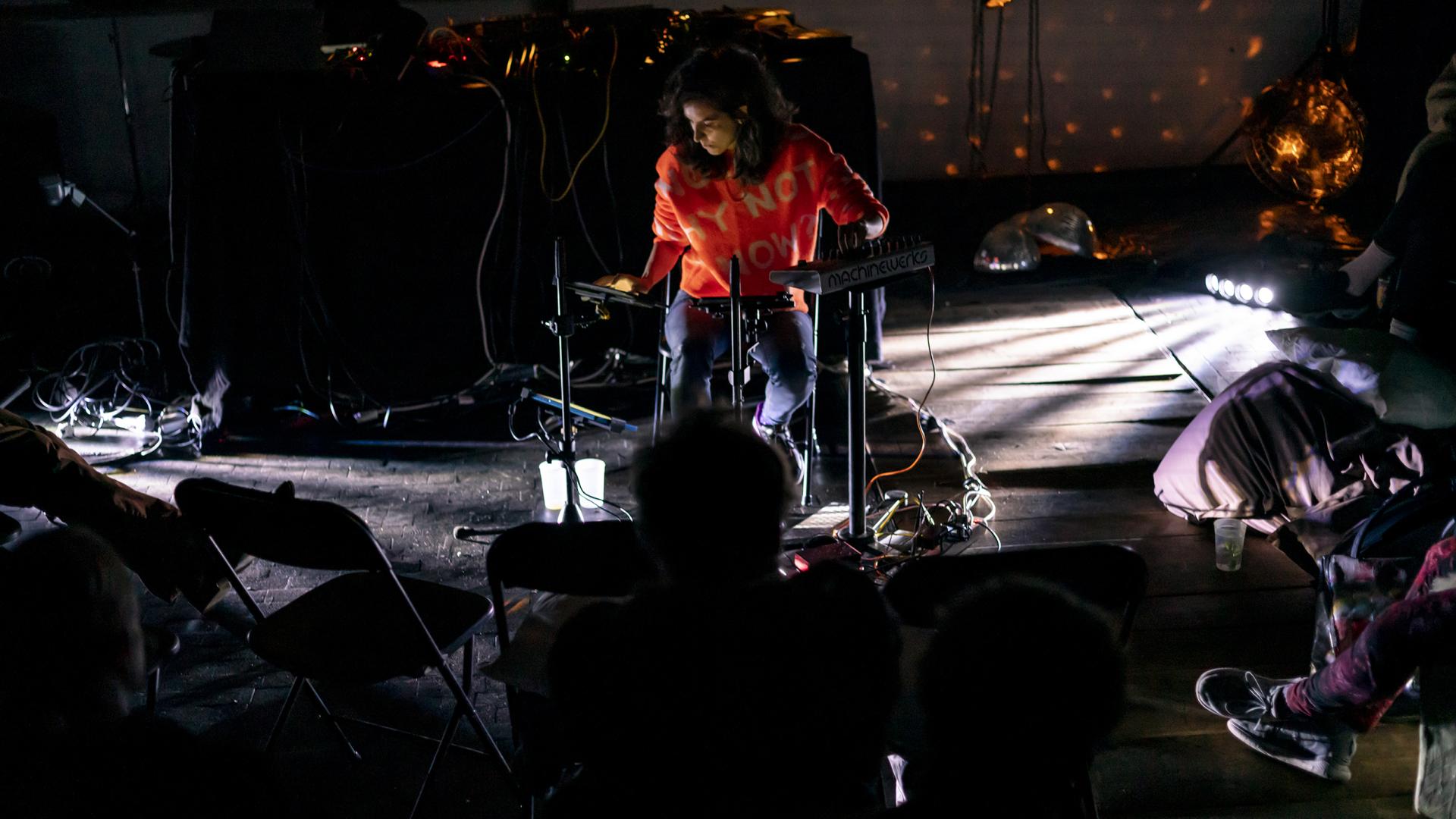 Labor Neunzehn is pleased to invite you to the third concert of this year's Cluster Series. In addition to the exhibition and workshop that will take place at our space, we are pleased to consolidate our collaboration with KM28 by combining six concerts and six experimental film screenings between June 14th and December 12, 2023.
Saturday, October 7th, 2023
Cluster #28 w/Svetlana Maraš. Live performance and Experimental Film Screening.
20:00 DOORS 20:30 EVENT STARTS
Location: KM28 (www.km28.de)
Karl-Marx Straße, 28
12043, Berlin, Neukölln
INM-FIELD NOTES: https://tinyurl.com/bdfkh323
FACEBOOK: https://tinyurl.com/22akdp2y
LABORNEUNZEHN FB GROUP: https://www.facebook.com/groups/612230890730556
PROGRAM:
A. Film Screening Programme
CORPS SAMPLES by Astrid DE LA CHAPELLE (2021)
BUBKA by Karen Luong (2018)
LANDUNGEN UND PERIPHERE ZIELE by Gunter DELLER (2015)
Film courtesy of Light Cone
Curated by Valentina Besegher Scotti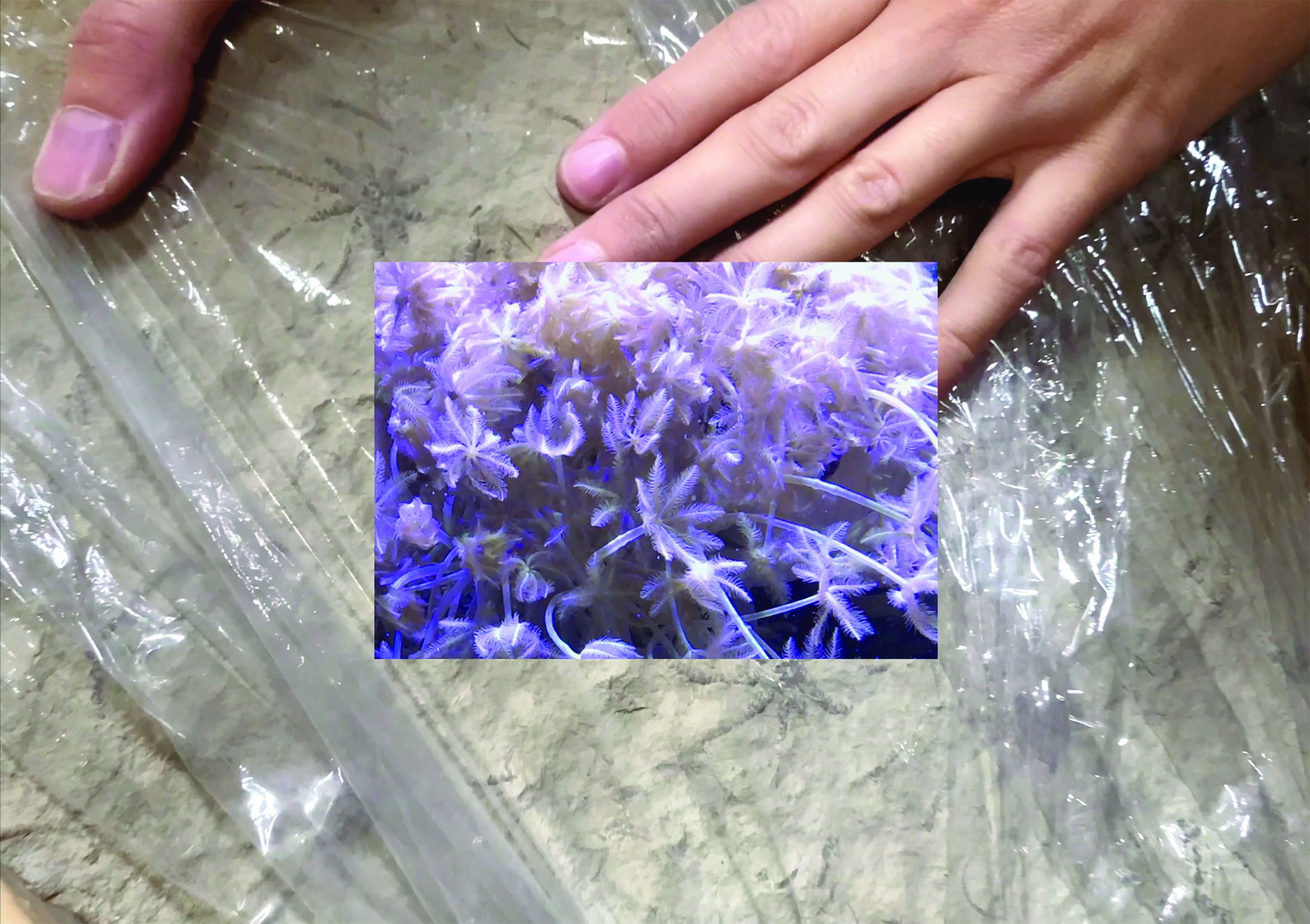 B. Concert
Svetlana Maraš | physical controllers, sound manipulation in real-time.
Live performance by Svetlana Maras is part of her ongoing practice that utilises variety of physical controllers in a live concert setting that she interprets as a place for experimentation and collective listening. These performances stem partially from her practice as an improviser which reflects in the instrumental use of the setup that she choses to play with. This approach allows versatile sound manipulation in real-time that appropriates playing with the acoustic instruments. Deriving from her compositional practice, is the idea of musical form which is based on a dense network of layers that she works with simultaneously. By having the possibility of micro-structuring sound events in these layers and controlling the development of each of them, acoustic space fills up with multitude of narratives which guide the listener from beginning to the end of the performance.
BIO
Svetlana Maraš (1985) is composer and artist active in the field of experimental music. Her work encompasses variety of formats such as live performance, electro-acoustic composition, sound installations and works for the radio.
Maraš has presented her work internationally, at venues, festivals and events such as  Ruhr Triennial, CTM (Berlin), Ars Electronica (Linz), Wien Modern, House of Electronic Arts (Basel), Espace Multimedia Gantner (Bourogne), Musikprotokoll (Graz), Heroines of Sound (Berlin), Onassis Cultural Centre (Athens), Museum of Contemporary Art (Belgrade), Ausland (Berlin), Izlog Suvremenog Zvuka (Zagreb), Blurred edges (Hamburg), ICMC (New York), International Rostrum of Composers (Wroclaw), ISEA (Dubai), International Music Institute (Darmstadt), Orpheus Institute (Ghent) and many other places. Her music was used in theatre plays, experimental and documentary films and presented at places like MOMA (New York), Aubagne International Film Festival and Bitef theatre (Belgrade).
Maraš is Professor of Creative Music Technology and Co-head of Electronic Studio at Hochschule für Musik FHNW, Basel. She is the winner of the most prestigious Serbian composition prize "Mokranjac", awarded by the Serbian Composers' Association.
From 2016-2021, she was composer in residence and artistic director at Radio Belgrade's Electronic studio, where she established numerous programs such as artistic residencies, educational courses and most notably, restoration of EMS Synthi 100.
Cluster is a new-music series devoted to the investigation of sound and notation, which provides musicians and composers with an exchange area in Berlin, at the crossroad of compositional and performance practices.
This concert for Cluster Series is generously supported by inm Berlin e.V

pics ©1. Lorenzo Pusterla / 2.Astrid De La Chapelle