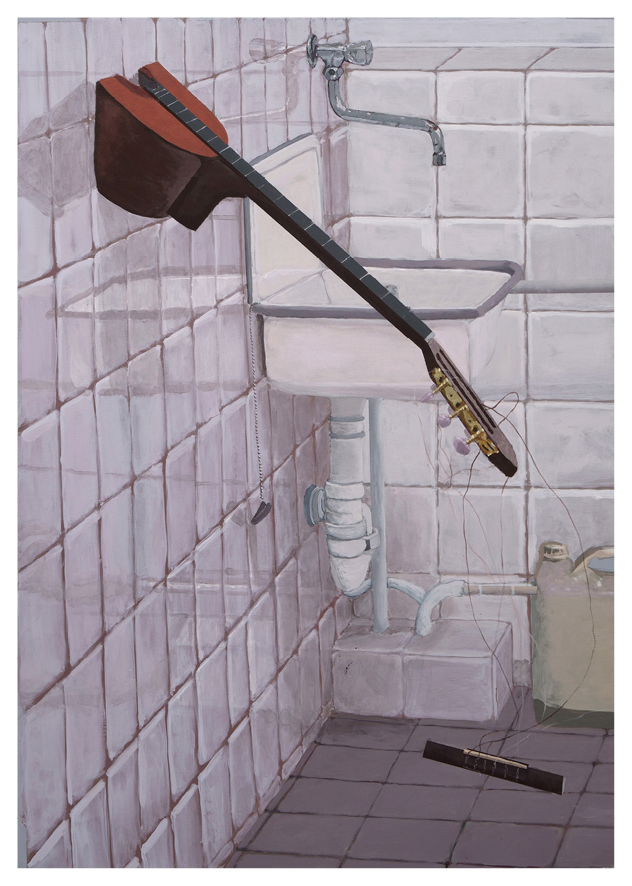 MY HEAD SOUNDS LIKE THAT
SOLO EXHIBITION BY RUBÉN D'HERS
Exhibition opening in the presence of the artist
Thursday, 21 September 2023, from 18:00
From Friday 22 September to Thursday 5 October, 2023
2-6 pm
REGISTRATION FREE : https://t.ly/hUHiM
Working at the intersection of sound installation and music, Rubén D'Hers examines stationary sounds from the domestic environment, both trying to unveil their potential as found musical material and investigating how they can appeal to our involuntary auditory imagery.
Auditory phenomena and conditions such as tinnitus, earworms, musical hallucinations have served as the impulse to set up an installation that provides an acoustic space based not only on the sound being produced mechanically by objects, but also by paintings that probe the aural hallucination from its muteness.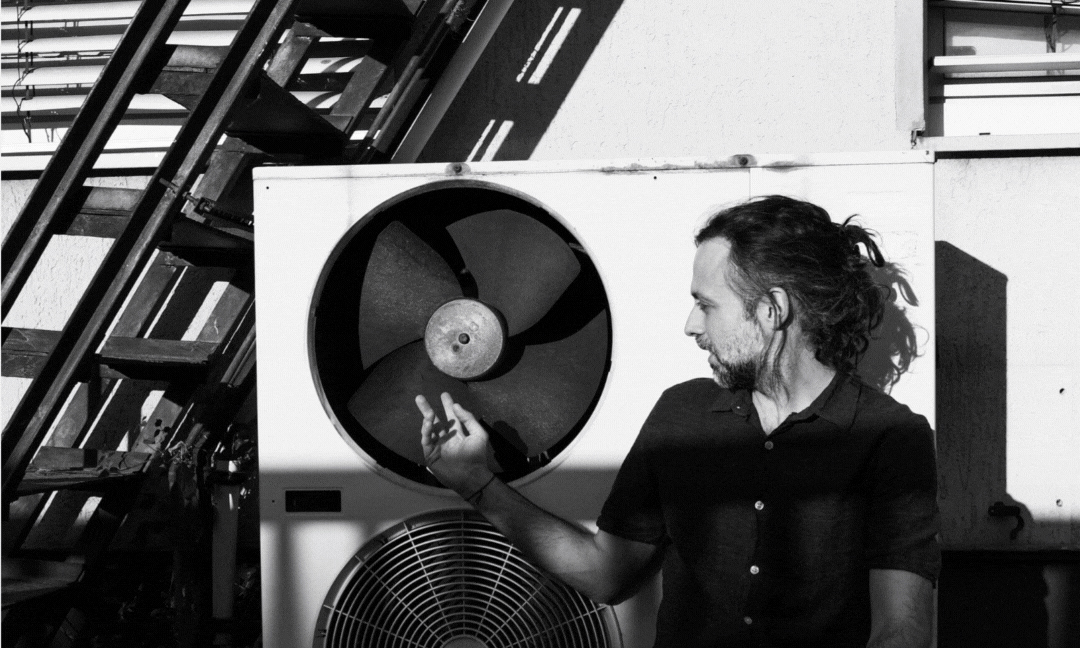 RUBÉN D'HERS BIO
Rubén D'Hers has been a recipient among others by the Senat Berlin Cultural exchange stipend Berlin – Tokyo, Stiftung Kunstfonds and the Cisneros Fontanals Foundation.
He recently won the Villa Romana Prize 2024.
https://www.e-flux.com/announcements/549581/villa-romana-prize-2024
His work has been exhibited and performed among others at venues like Tokyo Arts & Space (JP), Centro Cultural Metropolitano Quito (EC), Artica Svalbard (NO), Interstice Festival (FR) Klangraum Krems (AT), Netwerk Center for Contemporary Arts (BE), Heart of Noise Festival (AT), The Empty Gallery (HK), Donau Festival (AT), Le Bon Accueill (FR), Autres Mesures Festival (FR), TEA Tenerife Espacio de las Artes (ES), Kunsthaus Bregenz (AT), Kontejner (HR), ZKM Karlsruhe (DE), & Neues Museum Weimar.
link: https://rubendhers.net
– –
Cluster is a new-music series devoted to the investigation of sound and notation, which provides musicians and composers with an exchange area in Berlin, at the crossroad of compositional and performance practices.
Labor Neunzehn is an artist-run project engaged in a cross-disciplinary discourse on time-based-art that involves expanded cinema, modern music, publishing, and the critical reflection in media art, with a specific focus on the migration of these languages between the online and offline domains. As an independent curatorial platform and a non-profit initiative for the production of research projects, exhibitions, performances, workshops, we are committed to the presentation of collaborative outcomes and hybrid formats.
Where:
Labor Neunzehn
Kiefholzstraße, 19/20
12435 Berlin, Treptow-Köpenick
When:
From Do., 21.09.2023, 18:00 to Do., 05.10.2023, 18:00
Link: www.field-notes.berlin/en/veranstaltung/cluster-27-my-head-sounds-solo-exhibition-ruben-dhers
Gefördert durch die inm – initiative neue musik berlin e.V. and Dezentrale Kulturarbeit Berlin-Treptow.