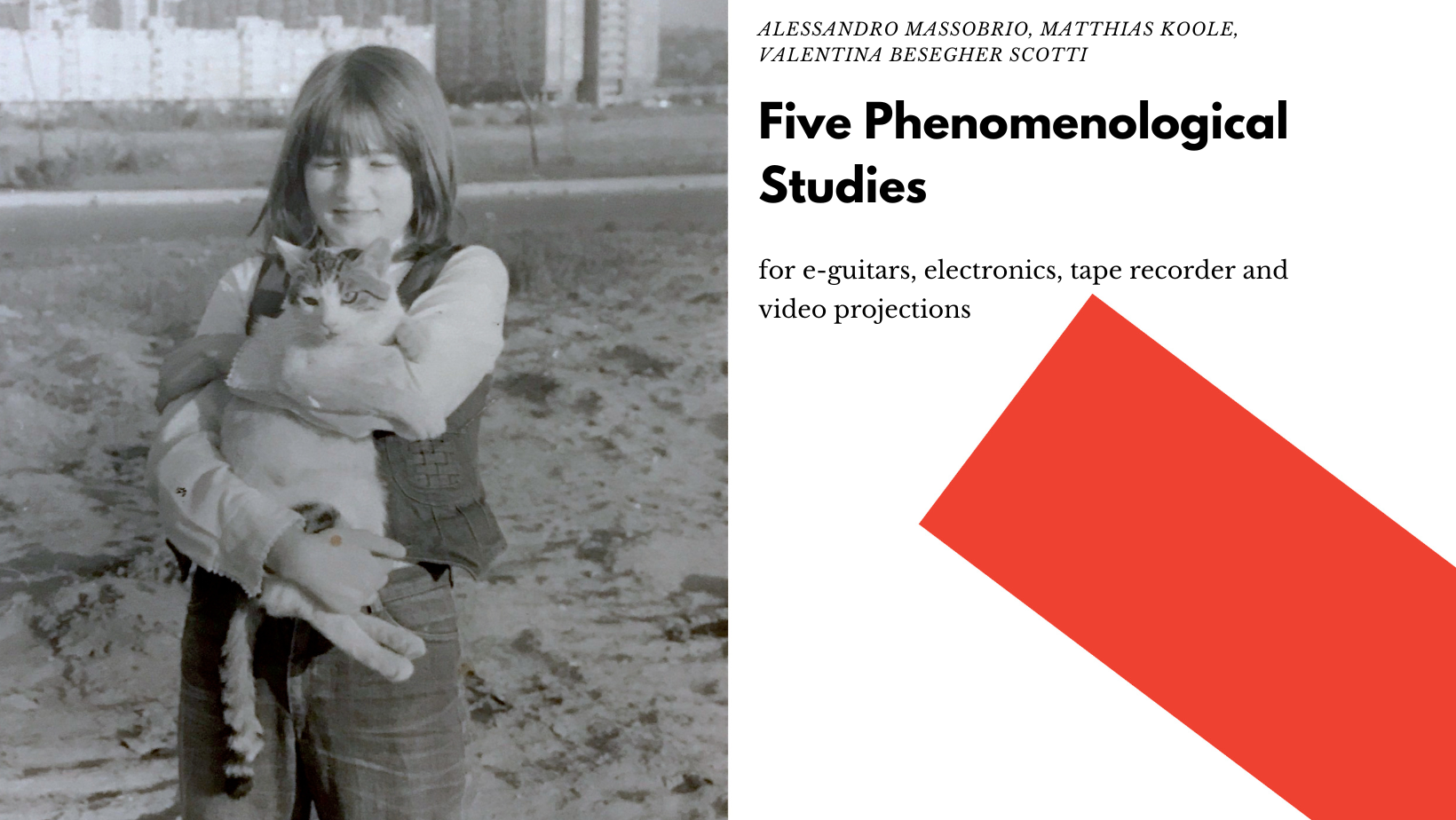 First concert of the
Cluster Series
takes place this year ar
KM28
with a double session featuring one audiovisual and one quadraphonic performance.
Fri. 14. October
19:30 DOORS 20:30 CONCERT
Programme
Marta Forsberg All Sounds from Above and Underneath for voice, violin, and field recordings
 A musical collage of personal sound memories and a reflection on the artist's past collaborations, this piece contains snippets from different pieces, field recordings from travels and sounds that have been used in various projects, on which Forsberg sings and plays her violin, as a way to bridge the past and present.
Marta Forsberg, violin, voice, field-recordings
Alessandro Massobrio Five Phenomenological Studies (2004–08)
An interdisciplinary performance based on Massobrio's compositional cycle for electric guitar, 'Five Phenomenological Studies', which unfolds a 30 minutes temporal experience through the interaction of gestural music, video projections and live typing.

i   – X1 Cigny (2004)
ii  – Emergences (2008)
iii – Submerged Choirs (2005)
Matthias Koole, e-guitars, electronics
Alessandro Massobrio, e-guitar, electronics, typing
Valentina Besegher, live visuals