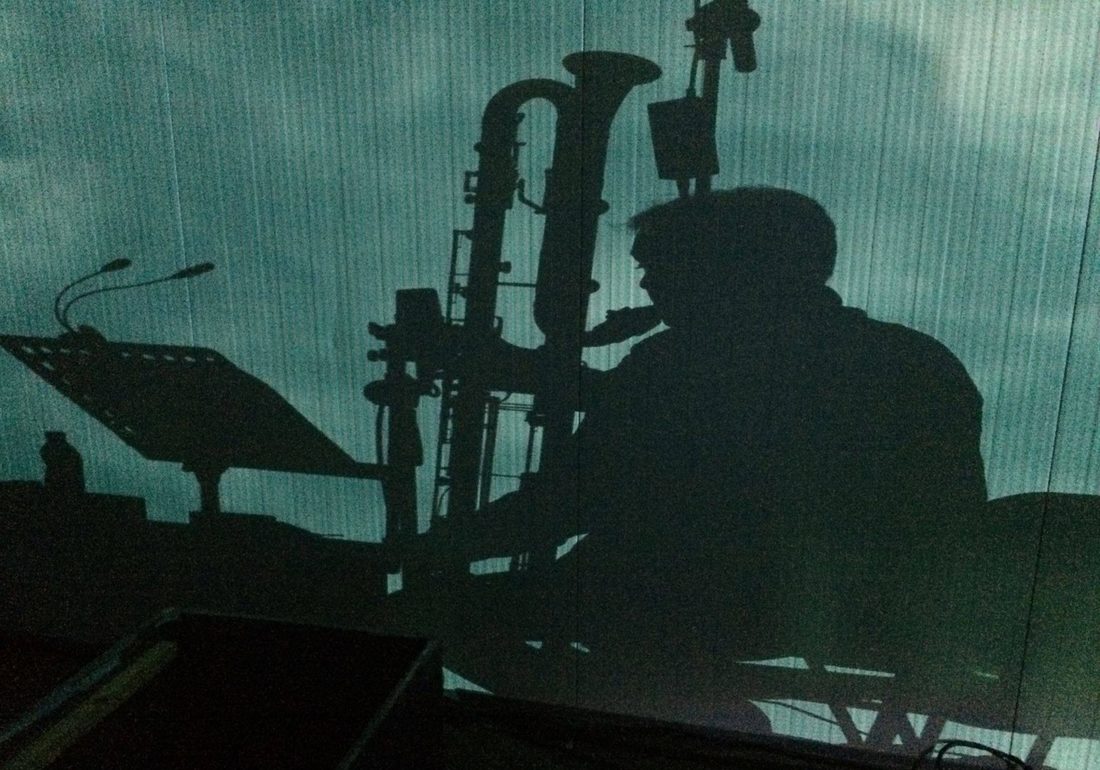 DATE: 10 October 2021 // LECTURE PERFORMANCE / WORKSHOP SCHEDULE: 3-5 PM
This lecture/performance workshop lets people discover and get to know the secrets and the tricks of the trade of extended techniques on all the clarinets. From available notation to practical information of how the sounds are produced, Ingólfur explains and shows with his playing what this is all about. Slap tongue, wind sounds, tongue ram and yes, the endless subject of multiphonics among other things are addressed and explained. He also brings these things to life by playing several pieces of the repertoire.
Claudio Ambrosini: »Capriccio, detto l'Ermafrodita« für Bassklarinette (1983)
Helmut Lachenmann: »Dal Niente (Interieur III)« für Klarinette (1970)
Gérard Grisey: »Anubis-Nout« für Kontrabassklarinette (1983/90)
Ingólfur Vilhjálmsson, Klarinette, Bassklarinette, Kontrabassklarinette.
DATE: 10 October 2021 // WORKSHOP SCHEDULE: 3-5 PM
Materials and requirements: none.
For whom: open to musicians, composers, music lovers, and in general anyone can attend, no specific knowledge is expected from the participants
Attendance limit: 15.
Price: FREE
Registration: https://www.eventbrite.de/e/cluster-15-extended-techniques-on-the-clarinets-tickets-183916006727
Location:
Labor Neunzehn
Kiefholzstr.19/20
12435
Berlin
SPEAKER
Ingólfur Vilhjálmsson
About Ingólfur Vilhjálmsson
Ingólfur Vilhjálmsson studied clarinet in Amsterdam with Herman Braune and Harmen de Boer as well as bass clarinet with Harry Sparnaay and Eric van Deuren. He plays all the clarinets and has a great preference for the bass clarinet which he performs regularly, also as a solo instrument. He received a scholarship as a member of the Ensemble Modern Academy in 2006-2007.
He is a member of Ensemble Adapter in Berlin. Ingólfur has worked with many composers of his generation and given concerts in Germany, The Netherlands, Finland and Iceland, including festivals like MärzMusik (Berlin), Ultraschall (Berlin), Dark Music Days (Reykjavik), Frum- (Reykjavík) and Darmstädter Ferienkurse für Neue Musik (Germany). Ingólfur has worked with known composers such as Hosokawa and with Lachenmann on his avant garde landmark piece Dal niente. His playing has been recorded by the WDR, The Icelandic Radio, SWR and the Hessische Rundfunk.
Ingólfur recorded the CD "Dualism" with percussionist Tobias Guttmann on the ITM label in 2008.
​As a soloist Ingólfur toured the UK in 2015 and recorded his second CD in 2017 with solo bass clarinet and contrabass clarinet music. The new CD includes music by Franco Donatoni, Alistair Zaldua, Jesper Pedersen, Jakob Diehl and Thrainn Hjalmarsson. Vilhjálmsson's repertoire spans from the classics of the modern repertoire like Dialogue de l'ombre double by Boulez, Clair by Donatoni to the new solo works he regularly commissions and performs. Ingólfur has recorded all the solo clarinet works of Franco Donatoni.
In the classical field Ingólfur works with renowned violinist Judith Ingolfsson and pianist Vladimir Stoupel and performes often with them in Germany and France.
https://www.ingolfurvilhjalmsson.com/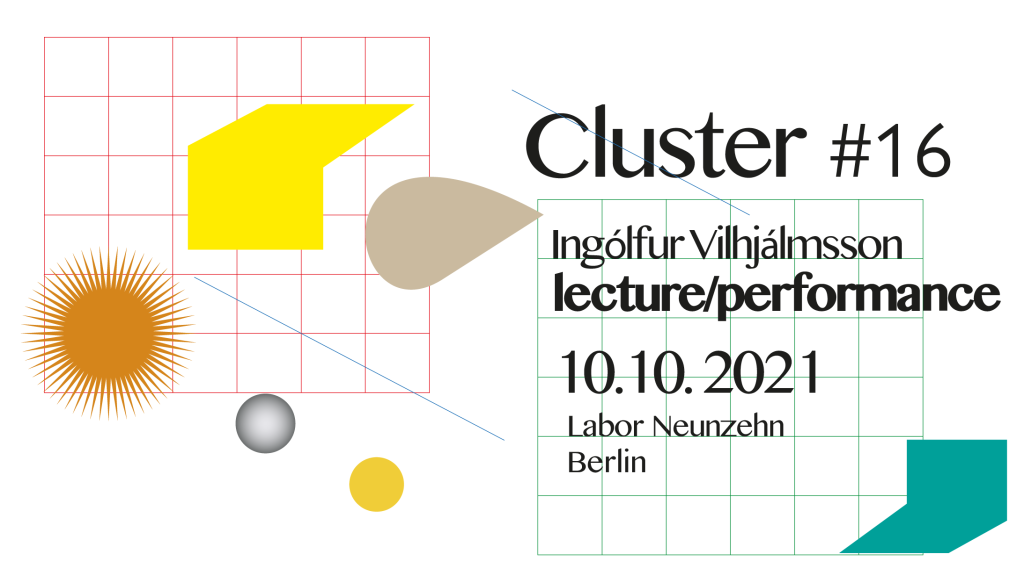 The project CLUSTER is generously supported by Initiative Neue Musik Berlin / field notes and Dezentrale Kulturarbeit Berlin-Treptow.

[* Hygienic Measures: The general distancing rules are to be maintained in all buildings. Guests and staff are requested to sanitise their hands before entering the buildings. Throughout the building, all persons over the age of 6 are required to wear a medical mask.
Admission: A negative antigen test, a proof of vaccination or of recovery will be required at the entrance. Upon admission, the contact details of the visitors will be recorded via eventbrite or manually via a handout. After the 14-day retention period, the contact data will be deleted or destroyed.
Accessibility: Our venue is located on the fourth floor but is wheelchair accessible by lift. ]