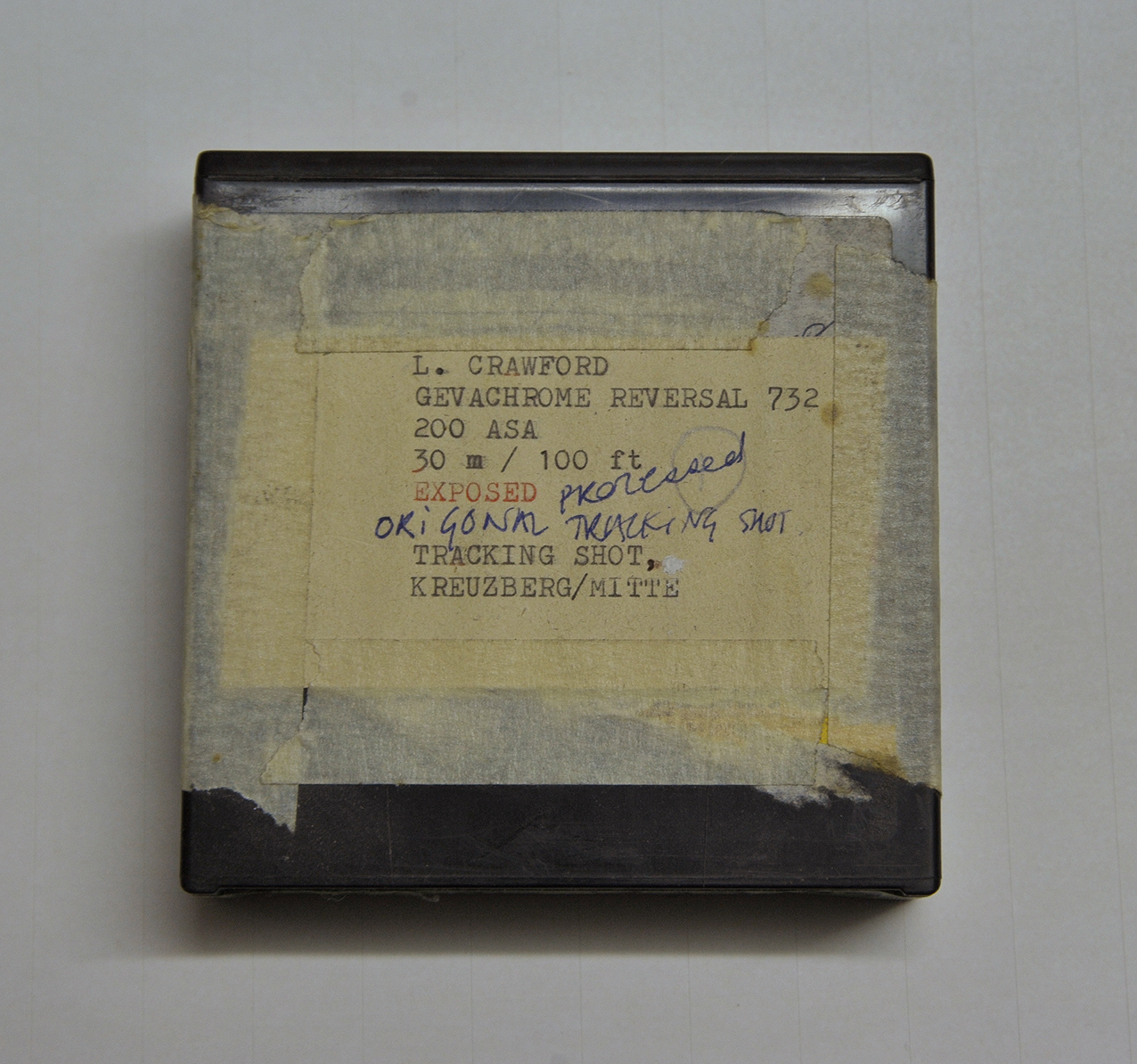 LABOR NEUNZEHN  in collaboration with AVARIE is very pleased to invite you to the second edition of
KAMERA SERIES experimental films and printed matter
a screening program and exhibition of avant-garde films, video art works and artists' books in a former GDR building in Berlin, focusing on critical exchanges about contemporary image making.
KAMERA N° 5
LOUISE CRAWFORD | STÉPHAN GUÉNEAU
20 – 24 September, 2 – 6 pm (Sunday closed)
exhibition opening and launch of KAMERA CAHIER N° 5
Monday, 19 September, from 6 pm
[The artists are present]
LABOR NEUNZEHN
Kiefholzstr. 19/20
12435 BERLIN
2nd backyard | 4th floor | room 11/12
Free entry
Please register on eventbrite
Program kamera-n°5
Updates FB event |@laborneunzehn  |  @avarie.publishing
#kameraseries #kameracahiers
LOUISE CRAWFORD and  STÉPHAN GUÉNEAU are a franco-british duo, living in Paris and Berlin. Their practice examines how personal and collective history and memory is represented by shifting between the realities they observe (using film, photography and other media) and the archival material they appropriate. This sampling and staging of the past to decode the present exposes at times the hidden processes of production, creating a visual database; factual, fragmentary and non-exhaustive.
A selection of their shows include: Shutter Hub, ARB Cambridge University, Cambridge; La Nuit Blanche, Paris; Monat der Fotografie Off, Berlin; Plateforms Project Independent Art Fair, Athens; Glasgow International Biennale, Glasgow; VVV Galerie, Buenos Aires.
Their films are internationally distributed by LIGHT CONE, Paris.
KAMERA CAHIERS are special edition issues, accompanying KAMERA SERIES | experimental films and printed matter.
Independent artists' booklets to collect, curated and designed by Giuliana Prucca and Valentina Besegher Scotti, they compile a missing image or an unreleased second of a film, expanded to 24 pages, and perfomed writings coming from texts, scripts, books, notes. They contain a small piece directly removed from the exhibition.
Published in 75 numbered copies by AVARIE and Labor Neunzehn, cahiers' covers are printed in letterpress by Archivio Tipografico with lead typeface Magister designed by Aldo Novarese in 1966.
Available on AVARIE website or by contacting us at
info(at)avarie-publishing(dot)com | info(at)laborneunzehn(dot)or
KAMERA is a series curated by
Labor Neunzehn | an artist-run project engaged in a cross-disciplinary discourse on time-based-art that involves expanded cinema, modern music, publishing, and critical reflection in media art.
laborneunzehn.org
AVARIE | a Paris-Berlin based independent publisher, specializing in contemporary art books and exploring the relationship between texts and images, body and space.
avariepublishing.cargo.site
KAMERA is kindly supported by Dezentrale Kulturarbeit Berlin-Treptow.