Dear Berlin friends,
we would like to invite you to the release of Matthias Koole solo LP oê [39:08] on Monday October 2nd.
It will be released at __Neither__ in Kreuzberg, where Matthias will play a solo set in the company of two very special sets:
– Martin Clarke (saxophone)
– Peter Cusack (guitar, field recordings) & JD Zazie (playback devices)
The album was produced by Labor Neunzehn and is part of our residency in the Weltoffenes Berlin programme of the Berlin Senate.
Album Launch oê [39:08] at OEM Records.
02.10.2023 / 20 Uhr
__Neither__
pm Labor Neunzehn for address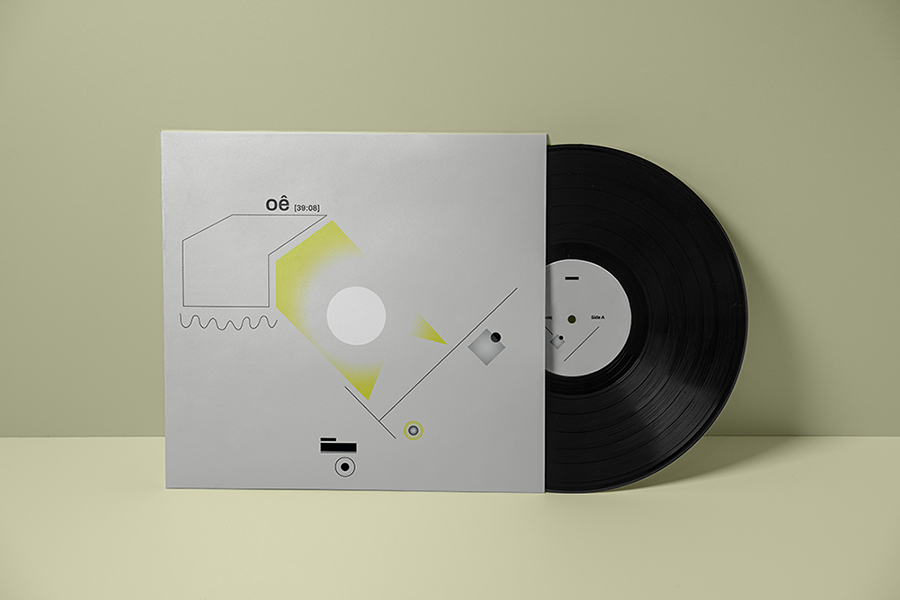 ABOUT oê [39:08]
Four years after [34:46], a solo guitar album that looked back on my work with the electric guitar, I am releasing oê [39:08], an album that aims to open up new paths.
It is an album recorded on a steel string guitar, a very old, tiny parlor guitar that I acquired shortly before the recording. The recording was part of the process of getting to know this instrument, which has since become a dear part of my instrumentation.
The titles are references or deferences to influences in the form of persons, entities or objects. On this album, I use no electronics at all, only a few objects that are usually not very unusual for guitar playing and music making, such as a capo, spider capo, cello bow or drumstick. Perhaps the most unusual object is a balloon. My intention with this album is not to change or transform the sound of the guitar, but to meet its material potential.
Side A consists of 5 tracks, on side B I start from a similar point as on side A, but take it in a different direction.
No cuts or overdubs.
The album was produced by Labor Neunzehn and is part of our residency in the context of the Weltoffenes Berlin program of the Berlin Senate.
Cover design: Valentina Besegher
Recording: Matthias Koole
Mix: Emygdio Costa
Mastering: Paulo Dantas
Released on OEM Records on October 02, 2023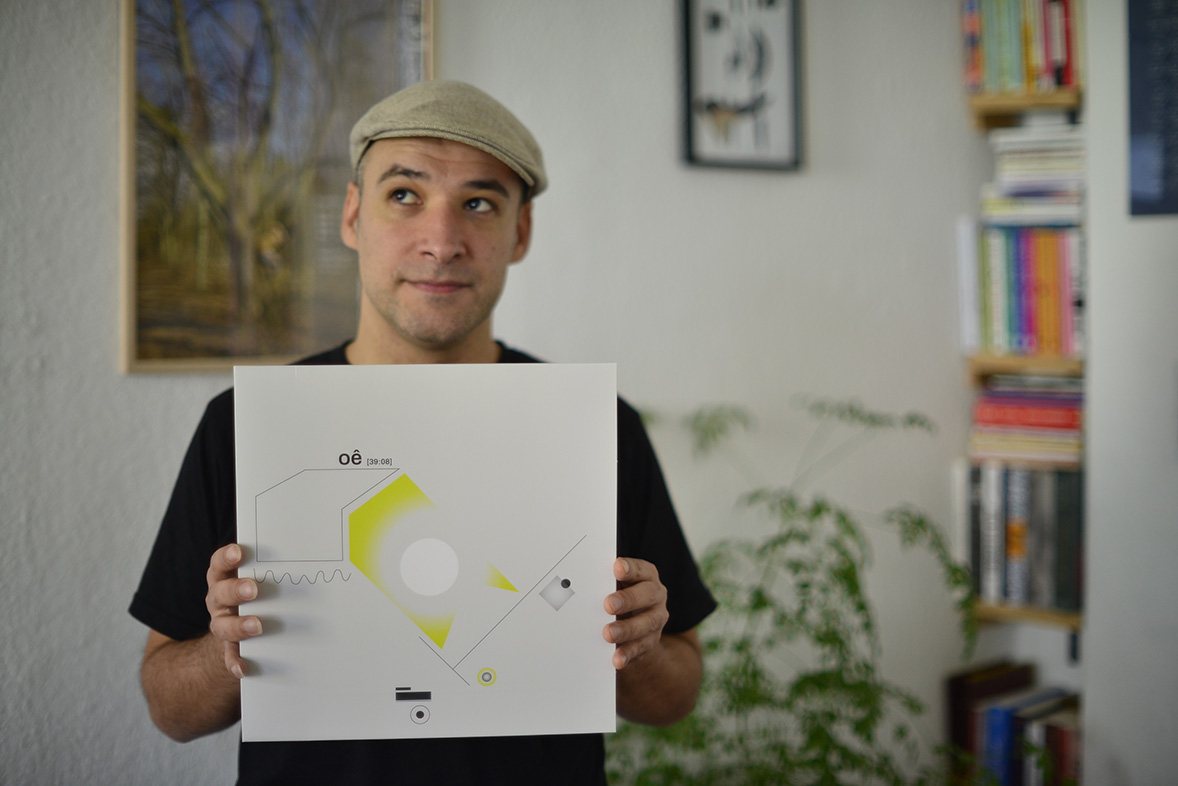 ABOUT MATTHIAS KOOLE
The practice of brazilian guitarist Matthias Francisco Koole navigates between several forms of collaboration in written music, improvisation and multidisciplinary projects.
Matthias Francisco is part of different groups, covering a wide range of musical styles and practices: ICNISP – Institute for Certified Nomadic Illicit Sonic Practices with Marina Cyrino, the new music guitar duo Oh Mensch with Kobe Van Cauwenberghe, the experimental music trio Infinito Menos, with Mário Del Nunzio and Henrique Iwao,  the no wave duo Matter Kori with Teresa Riemann, and Hiccup, a quartet with JD Zazie, Tony Elieh and Marina Cyrino described as "tropicalist abstract glitch electronic radical impro" by Mat Pogo.
Matthias Francisco is a member of the Brazilian experimental music label/production house Seminal Records with Henrique Iwao, Sanannda Acácia, J.P.-Caron, Cássia Siqueira and Marina Cyrino. As part of the label, he organised and curated the Belo Horizonte the improvisation series QI – Quartas de Improviso. Quartas de Improviso with Henrique Iwao from 2013 to 2022. QI is still active without Matthias and is the longest running experimental music series in Belo Horizonte. In the same city, he also curated the festival Số(m) – encontro internacional de arte sonora in 2016 as concerts that are not necessarily part of a series or festival. Now in Berlin, he is still involved in curating albums and organising the Terminal series with Marina Cyrino.
In the past, he was a founding member of the guitar quartet ZWERM. He played or plays, as a freelance musician, in ensembles such as Ictus, Champ d'Action, United Instruments of Lucilin, Brussels Philharmonic, BIT20 Ensemble, Opera Lab Berlin…
Recordings include Calisthenics by ICNISP solo improvisation cd 34:46 released by Seminal Records, Quem Indica with Henrique Iwao , Natacha Maurer and Ariane Stolfi and Disputa e Guerra no Terreiro de Roça de Casa de Avó with Scarassatti, Henrique Iwao and Marina Cyrino released by OEM Records.
Matthias was awarded a Stipendienpreis at the Internationale Ferienkurse für Neue Musik in Darmstadt (2010) and was resident at Akademie Schloss Solitude, Stuttgart (2013-2015). He studied guitar in Ghent, Belgium, with Tom Pauwels and obtained his PhD at Universidade Federal de Minas Gerais (UFMG) in Belo Horizonte, Brazil with percussionist Fernando Rocha and ethnomusicologist Lúcia Campos as advisors.
In 2021 Matthias was a fellow at Labor Neunzehn, Berlin in the context Weltoffenes Berlin Program of the Senate of Berlin.
Matthias Francisco lives and works in Berlin.